Rainbow Via de Cristo Community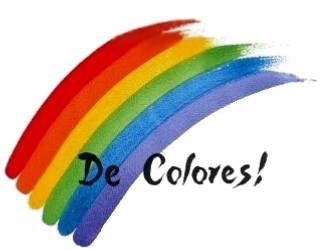 Rainbow Via de Cristo Ultreya
Via de Cristo is based on the fundamentals of Christianity, concentrating on the person and teachings of Jesus Christ. The focus is not on Via de Cristo itself, but on the local church. The objective of the movement is to inspire, challenge and equip local church members for Christian action in their homes, churches and communities.
Commmunity Gathering
Saturday, January 9, 2016 from 5:30 – 8pm
with fellowship, food, singing and a 4th day talk.
Please bring a main dish or dessert to share,
and a beverage of your choice.
Musicians should bring their instruments.

Location & Directions:
Lord of Life Lutheran Church, Clifton Campus
13421 Twin Lakes Drive
,
Clifton, VA 20124
For more information,
visit www.rainbow-vdc.com
or see Dave and Dee Lambert.
LOOKING FORWARD TO 2016
SPRING WEEKENDS
Men's Weekend:
April 7-10, 2016

Women's Weekend:
April 14-17, 2016
If you are interested in attending these events, Talk to Dave and Dee Lambert.
The weekends are held at:
Patuxent River 4H Center
18405 Queen Anne Road
Upper Marlboro, MD 20774
Click here for a link to Google Maps.
A typical weekend begins on Thursday evening and closes late Sunday afternoon. A team of clergy and lay people present a program based on the topics of grace, Christian living and the church. There are numerous opportunities for discussion, reflection, prayer, sharing, spiritual counseling, communion, singing and fellowship. These weekends, the Via de Cristo (Way of Christ), are for all adult Christians that have an active desire to deepen their faith, knowledge, discipleship and love of Christ.
Over the years,
participation in this opportunity for spiritual growth
has helped over 2,000 parishioners in the
Washington DC Metropolitan Region become more dedicated followers of Jesus Christ. This movement was founded in Spain in the 1940's; t
he local community

has been active since 1979 and is one of 44 Via de Cristo communities in the United States. Visit www.rainbow-vdc.com for more information.
If you are interested in attending these events, Talk to Dave and Dee Lambert.